LSB has recognised experience in providing modular systems for controlled environments. We offer products for surgery, pharmaceutics, research (BSL2 to BSL4) and animal facilities (conventional – SPF), and have developed modular units designed to meet the capacities of these sectors.
A specific design adapted to modular buildings that fall within France's Category 1 road transport weight and size limits (width < 3m, length, < 20m, weight < 48 T).
Adaptable height with a stackable module configuration
Maximum floor load of 1000 kg/m²
30 to REI.120 stability fire rating
Envelope compliant with RT2012 on request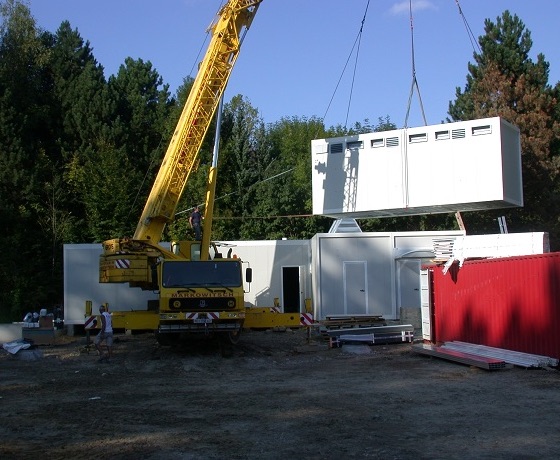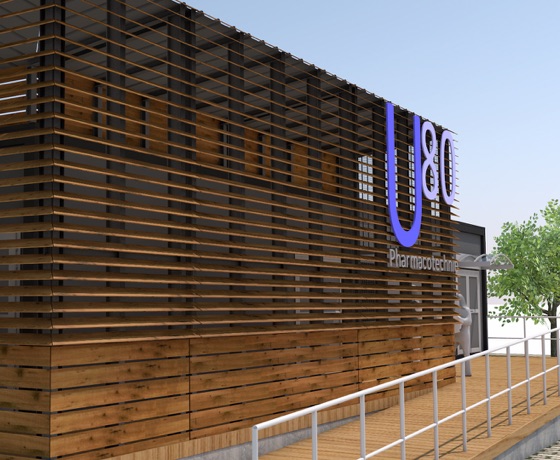 With a replicable and almost entirely prefabricated design, for some project configurations, the modular solution can be an effective time and cost management alternative that complies with regulations while remaining adaptable.
LSB can design and deliver bespoke systems developed based on user requirement specifications. If necessary we provide assistance with risk analysis and assessment and documented validation of the DQ, IQ, and OQ qualification phases.
Modular solutions for rent
We rent out fully autonomous mobile or fixed modules for laboratory activities (BSL2 & BSL3) and cytotoxic reconstitution activities, with or without equipment (BSC, isolation glove boxes, refrigerators, freezers, etc.)
Our units are delivered fully qualified, with optional remote management and traceability tracking, and maintenance.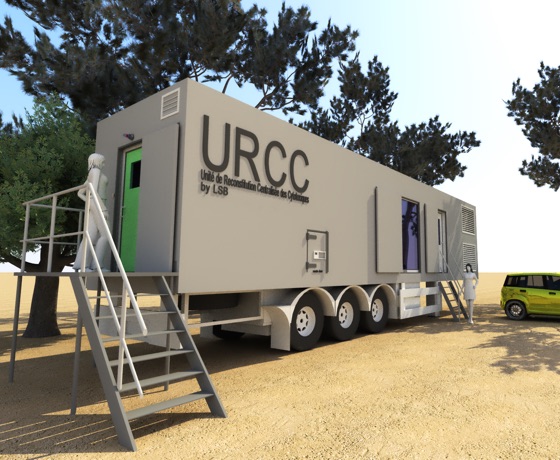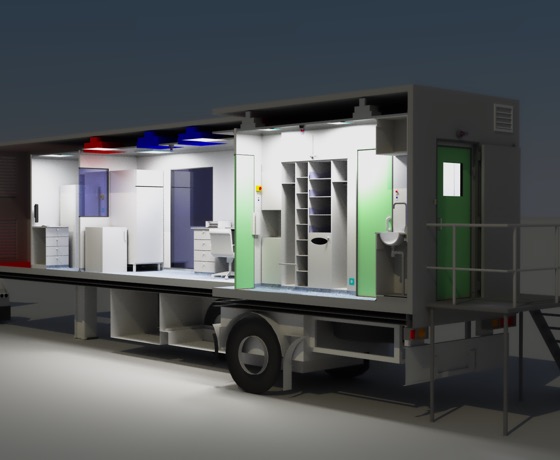 Solutions adapted to your profession
Our BioGuard range was created for the hospital sector, with modular systems designed for operating theatre and pharmaceutics activities.
Our BSL3 Biosafety Laboratory modules are fully autonomous and pre-equipped (HVAC, connectors, monitoring, decontamination autoclave, etc.), ready to be configured for your research programme. Available in a fixed version or mobile trailer laboratory.
Find out more about our products and solutions:
Cleanroom furniture and design
Do you have a project or question?
Our friendly and helpful team will get back to you within 48 hours